Tour De Peak District
Ride around the edge of the UK's oldest National Park with a self-guided cycling holiday in the Peaks. We provide accommodation and daily luggage transfers.
Tour De Peak District
https://contourscycle.co.uk/tour-de-peak-district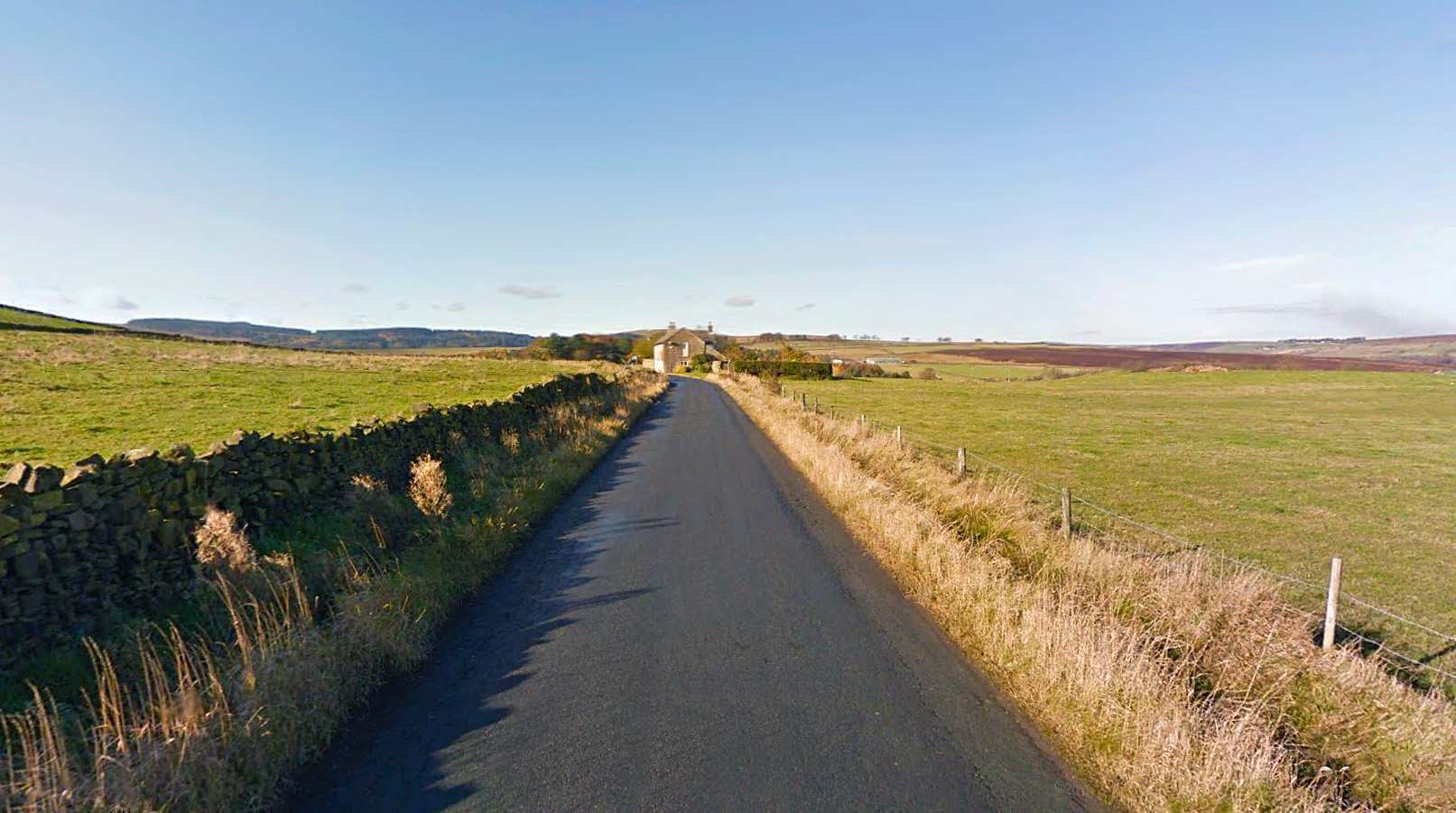 Tour De Peak District
A self-guided cycling holiday around the perimeter of the Peak District National Park.
3 to 6 nights
160 miles
Moderate to Strenuous
From £410 per person
About this route
Tour between picturesque Derbyshire villages and rural upland views along gentle packhorse trails, ancient toll roads, and quiet lanes on a self-guided cycling holiday. This 160-mile circular route celebrates Britain's first national park, the Peak District, with an engaging lap around its perimeter.
From bustling Matlock, the Tour de Peak District heads along grassy lanes past Oaker, Parson House, and More Hall and Langsett Reservoirs. There's a steep climb from Marsden that rises over Redbrook Reservoir before sweeping into Diggle and beyond along a disused railway track. A wooded riverside trail squirms on from Carrbrook, past Upper Swineshaw, and across Ogden Brook. The route follows Middlewood Way past Whaley Bridge and rises to Gun Moor before the final day's riding brings it back to Matlock.
Although it includes wholly road-based alternatives for the strictly-street cyclist, the Tour de Peak District is still one of the best for anyone looking to try a few easy off-road stretches.
Matlock / Matlock
160 miles (256 km)
2nd January to 24th December
Enjoying endless natural beauty, from the wild moors of the Dark Peak, punctured by crops of black granite and windswept heather, to the long, thin medieval strip fields of the White Peak area.
Challenging yourself with stand-out climbs, like the departures from Marsen and Whaley Bridge, and the trek from Thorncliffe to the ridgeline.
Blasting down the sweeping descent into Disley -- just one of many brilliant downhill charges on this rising, diving route.
| Code | Tour | Duration | Price per person | |
| --- | --- | --- | --- | --- |
| C-PD1 | A circular trail beginning at Matlock | 2 days riding | £410 | |
| C-PD2 | A circular trail beginning at Matlock | 3 days riding | £535 | |
| C-PD3 | A circular trail beginning at Matlock | 4 days riding | £660 | |
| C-PD4 | A circular trail beginning at Matlock | 5 days riding | £755 | |
Itinerary
What's included?
Extra nights?
Tour facts
Elevation & terrain
Travel info
Weather
Start
Travel to Matlock where your first night's accommodation has been booked
Day 1
Matlock to Glossop. 82 miles (131km)
Day 2
Glossop to Matlock. 77.5 miles (124km)
Finish
Depart from Matlock after breakfast
Your Itinerary
The daily mileages quoted are average trail miles only and do not include the distance from the trail to your accommodation. We do not expect you to have to travel more than 2.5 miles from the trail to your accommodation.
Below are the additional costs that may apply depending on your requirements. Our standard prices per person are based upon two people sharing a room; if you are on your own, or are part of a group but require a room of your own, then the Solo Traveller or Single Supplements apply respectively:
£60.00 per person / per night
£45.00 per person / per night
You can add rest days at any of the overnight stops:
£60.00 per person / per night
What's included?
3 nights' accommodation in en-suite rooms (where available) in selected B&B's, hotels, inns and guesthouses along the trail.
Breakfast each day.
Door to door luggage transfer.
Maps with the route marked on and a guidebook or route notes describing the trail.
An information pack containing an itinerary, instructions on how to find your accommodation each night and a kit list.
Detailed travel instructions on how to get to the start of your holiday and back from the end of it.
Extra Nights & Rest Days
The Peak District National Park is a truly beautiful area, rich in wildlife and packed with breath-taking scenery. If you wish, you can extend your cycling holiday by adding in a few extra nights at any of the route's overnight stops, thereby giving you more time to fully explore this wonderful part of the UK.
The county town of Matlock is a tempting choice for a rest day either at the start or the end of your cycling holiday, with excellent facilities for shopping, leisure and recreation. Those interested in the local history will want to visit the selection of museums and heritage centres dotted around the area, while those looking for great scenery can venture out into the surrounding Peak District countryside along a choice of accessible trails. Nearby attractions include a theme park, an animal farm, the Heights of Abraham and a range of outdoor activities such as golf, horse riding and water sports, meaning there is something for everyone in Matlock.
You can add rest days at any of the overnight stops:
£60.00 per person / per night
Tour Facts
Total distance: 160 miles (256 km)
Duration: 3 nights, 2 days riding
Minimum daily distance: 77.5 miles (124 km)
Maximum daily distance: 82 miles (131 km)
Code: C-PD1 Grade: Strenuous
Season: 2nd January - 24th December
Start of holiday: Matlock
End of holiday: Matlock
Elevation & Terrain
Route profile

Gentle climbs and descents roll between steeper sections.
The departure from Marsden is particularly challenging. Other stand-out climbs feature after Whaley Bridge and the trek from Thorncliffe up to the ridge line, both of which boast panoramic views at their summits.
One of the best descents, meanwhile, leads the way into Disley. It's a wonderfully sweeping stretch of road – one of many on this rising, diving route.
Terrain
Country lanes
Bridleways
Hard-packed trails
Old railway lines
Road alternatives
The Tour de Peak District follows country lanes as it circles the border of the Peak District National Park. In places it departs the tarmac along green pathways and hard-packed trails, including sections of the Pennine Bridleway.
A hybrid bicycle is best-suited to these off-road diversions, but there is always a road-based alternative to hand for cyclists on road bicycles.
Travel Information
Useful information and travel links that will assist you in your plans to travel to the start of the holiday and back from the end of it are sent to you with your full tour pack. A summary is given below:

By Air – The most convenient major city and international airport is Manchester and East Midlands.

By Rail – There is a railway station at the start/end of the route (Matlock).

From London – Trains run from London St Pancras International rail station to Matlock.

Return to the Start – This is a circular route, starting and ending in Matlock.

Please note:

Most train lines will allow for bikes to be taken on board. We advise that you check on https://www.nationalrail.co.uk/stations_destinations/cyclists.aspx as you may need to book a space for your bike or there may be a limit as to how many bikes the train can store.

Most buses in the UK are unable to store bikes on board, so we would recommend avoiding this form of transport.
Weather Information
To find out more about the weather forecast for your chosen holiday's general location, please see the following websites:
MetCheck - This website allows you to look up detailed weather information for specific locations as far as six months in advance.
Met Office - This website shows regional area forecasts a few days in advance, with a general UK forecast description of up to 30 days in advance.
Mountain Forecast - This website shows what the forecast is like up on specific hills and fells, and offers forecasts a few days in advance.